Hi Friends,
Comments have been flooding in, well over a hundred
One came in from Adrianna, who asked about self-sabotage. I find that there are so many people affected by this. Self-sabotage is a syndrome I call: The end of a trio. The sin, guilt and punishment syndrome. It always ends up with self-sabotage.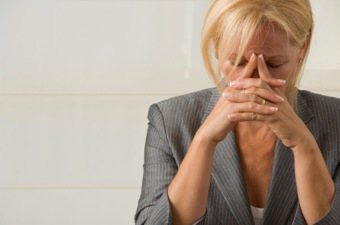 The way that I look at sin, is when you do something and you miss the mark– so to speak. You do something you shouldn't have done or you didn't do something that you should have done. Could be a major or minor thing, that depends on your attitude. For some people, killing a person is nothing and for others killing a fly is a big deal.
So what is your attitude? What do you feel guilty about? Well these regrets, these sins, are followed by something that we call guilt. What is guilt? I describe guilt as a compulsion to repeat an act but this time do it correctly. So if you've done something that you shouldn't have done, guilt comes in telling you to go back and do it right. But we very seldom do that. In some cases it's impossible to redo it. Well in Quantum Jumping, we have the means to help make the right decisions.
Next is punishment. I define it as: a reminder, to remind you that you didn't go back and repeat that correctly. So I'm going to teach you a lesson, I'm going to punish you. Who knows all your weak spots, all the things that could bother you? YOU of course. Punishment generally comes in the way of limitations.
What is a limitation? Limitation is: "I only deserve so much in: the way of relationships, the way of money, the way of love etc." Self-sabotage is simply you limiting you in some phase of your life.
How do you overcome that? Well, we have to go back to the original incident and get rid of the sin. Thereby getting rid of the guilt, and when the guilt leaves, the punishment leaves, and there goes the limitations. No more self-sabotage. How do we do it? Those of you who are Quantum Jumping are already doing it! You want to go to the original incident. You want to go to the Doppelganger that's doing what you did or did not want to do. You want to go the the Doppelganger that will correct what you did. You merge with that Doppelganger and you bring back the rhythm. The rhythm in this case is the alleviation of guilt and thereby releasing the limitation.
Watch my video here.
If there is any questions, please comment on it and I will answer as many as I can personally. The comments that I don't get a chance to write back to, perhaps next Friday I'll answer it in the video.
Do have a good day, a good week, wonderful month and a very happy and beneficial 2011.
See you next week, keep on jumping.
Burt.