Here, you get access to part 1 of my exclusive Quantum Jumping webinar with Vishen Lakhiani of FinerMinds. This webinar was recorded in December 2008, only days before the Quantum Jumping phenomenon took the world by storm.
In this first part of the webinar, you'll discover the proof behind the existence of parallel dimensions, a theory that has long been contested by the world's leading scientists.
I also talk about how I developed the concept of Quantum Jumping, and shares a fascinating example of a woman who found unimaginable success by using it.
Before you click below to watch the webinar, first download the introductory report where we share with you the secret subconscious mind exercise used by many of the world's most enlightened people.
This report is only the tip of the iceberg. What lies below however, is a far extended and powerful skill that can transform you into anything you've ever dreamed of.
Sit back, relax and take a deep breath because what you're about to find out could forever change your life.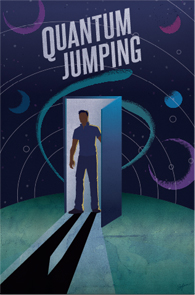 Watch part 1 of the webinar below:
Curious To Find Out More About Quantum Jumping?
Visit:www.QuantumJumping.com/Find-Out-More
Please leave your comments below. I always love hearing from you!
Sincerely, Burt
P.S. To get the entire Quantum Jumping program delivered to your doorstep immediately, go here.